Transition 2020
A very warm welcome to Acle Academy. We are very much looking forward to you and your children joining us at Acle Academy in September 2020.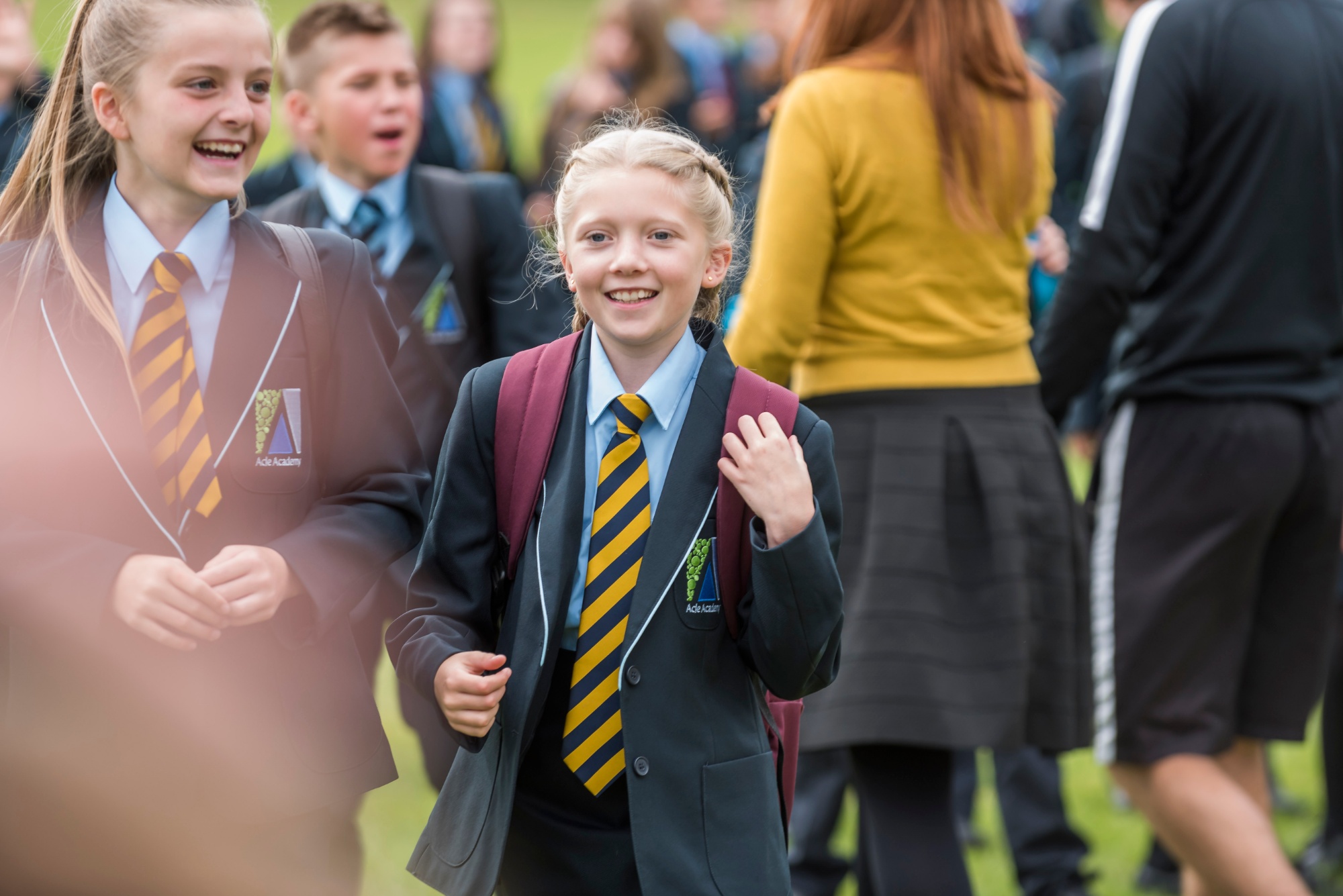 In these different times we will be carrying out our transition programme with you remotely via our website, where we will introduce you to different key members of staff, give you a virtual tour and provide you with key information over the next few weeks, in order for you to get to know our students, staff and surroundings a bit better in preparation for September!
There will be a weekly newsletter/ video uploaded every Friday up until summer holidays, with information for students and parents! In the dedicated transition area of the website you will also be able to find links to essential paperwork and contact details. In addition there is also a dedicated email address for any questions or queries - transition@acle.norfolk.sch.uk




We are in the processes of talking to all your year 6 teachers and will continue this over the next half term to ensure we have up to date information regarding your child. There will be further communication with you in July, when the Form tutors will make initial contact with parents and students to introduce themselves, and to confirm the starting arrangements for September.

We appreciate that transition to high school can be a worrying but an exciting time, but I hope you and your child find the transition events useful and informative and begin to feel part of our Acle Academy community!
On this page you will find regular updates, a welcome from the Principal- Mrs Watts. An introduction and a 'hello' from your Form Tutors, an Introduction and welcome from the different Head of Houses, as well as a Welcome to Acle Virtual Tour!
Previous Updates:
WEEKLY UPDATE - THURSDAY 09 JULY (AM)
WEEKLY UPDATE - THURSDAY 02 JULY (PM)
LETTER & VIDEOS FROM MRS SKARIN & MR SAYCE
Please click here to read the latest transition update from Mrs Skarin
Please click here to see a video introduction from Mr Sayce
Please see below for the continuation of the "Go Big - Get Awesome" Transition Project.
PE TRANSITION INFO - MONDAY 29TH JUNE (AM)
WEEKLY UPDATE - WEDNESDAY 24TH JUNE (AM)

Virtual Tour:

Welcomes from Form Tutors:


Welcomes from Heads of House:
For more information, click here to return to the main Transition page.