Wensum Trust Rugby Tournament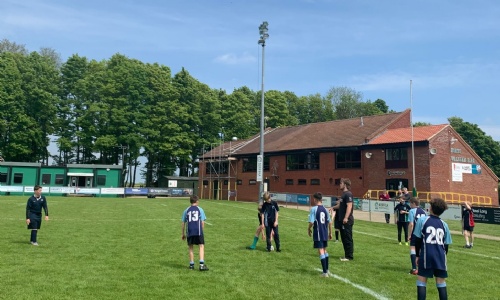 The tournament was held at the North Walsham Rugby Club's site in Scottow, where all three of the Wensum Trust's secondary schools participated, alongside North Walsham High School.
Year 7, 8 and 9 students at Acle Academy, Alderman Peel High and Hellesdon High all received specialist training from coaches at NWRFC in the lead up to the tournament. It was great to see so many young players develop and progress in such a short period of time. Each year group had varying degrees of experience in playing touch rugby but what they all had in common was their respect for the game and their competitors.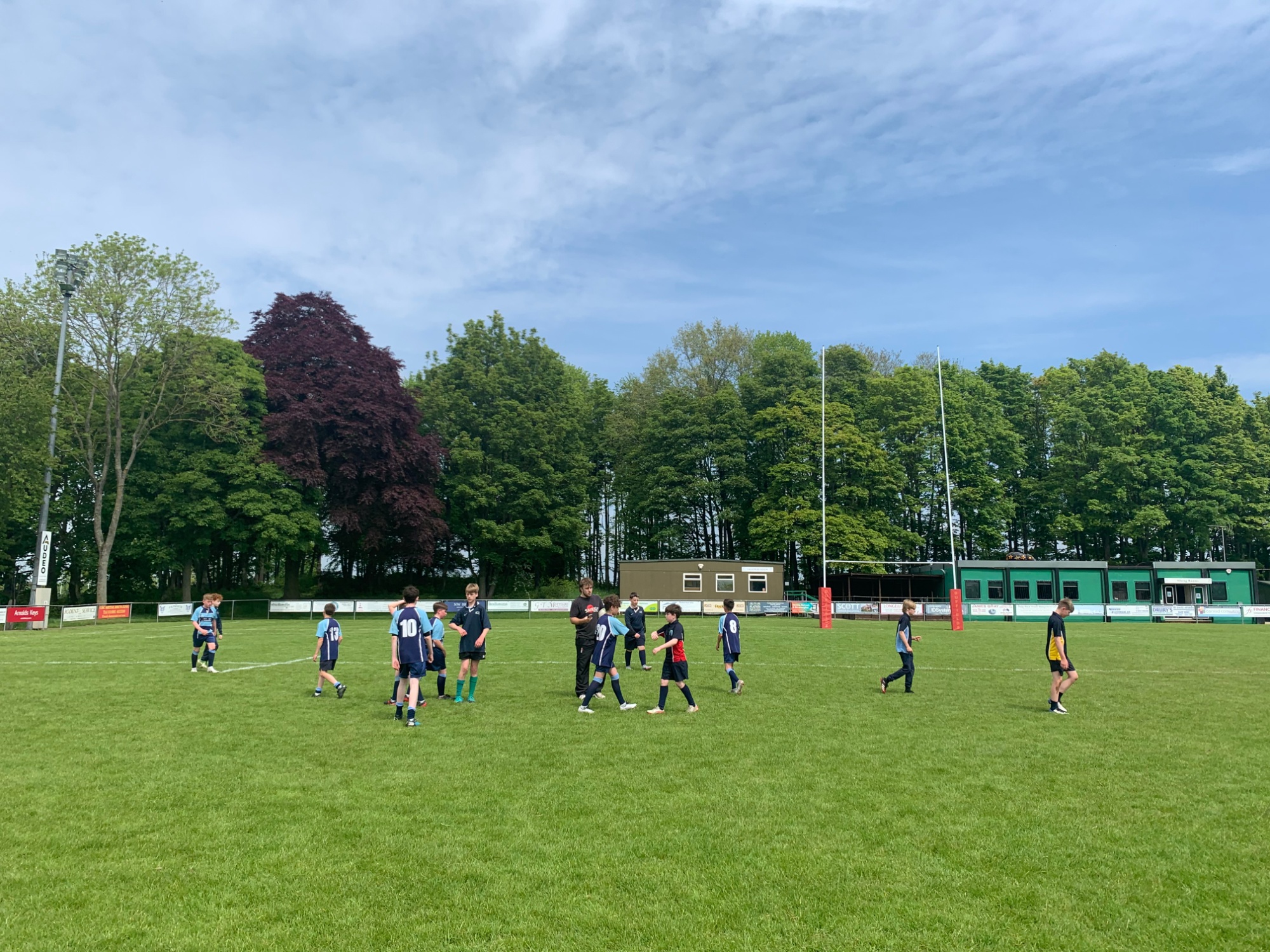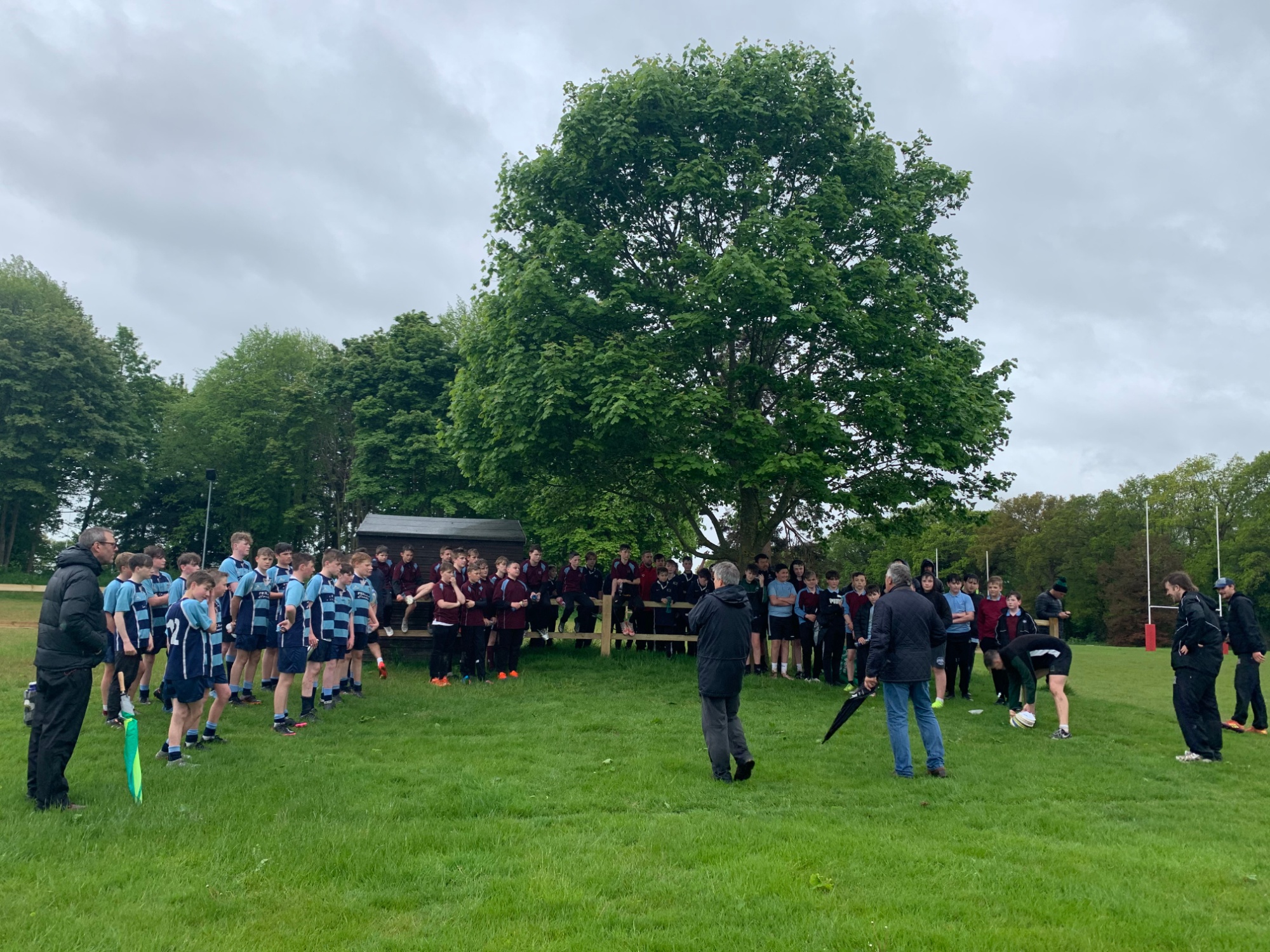 Steve Gray, PE Teacher at Hellesdon High School said "We saw different personalities emerging from different year groups; The Year 9's competitiveness and determination to succeed lead them to reflect on how to channel their efforts positively; Year 8 students were able to show excellent leadership and developed their ability to work together as a team; and the Year 7's showed high levels of enthusiasm and desire to learn more about the game."
"Despite the challenge of Covid, our partnership with The Wensum Trust has developed really well in the past 12 months and we look forward to building on it further in 2021-22, with yet more girls and boys getting the opportunity to play rugby. The tournament matches were enjoyable for all those involved from the Club. It was good to see the students enjoying themselves and also playing in accord with rugby's values, namely teamwork, respect, enjoyment, discipline and sportsmanship."

- Paul Morse, Press Officer at North Walsham RFC
Tournament Results
Year 7 - Acle Academy
Year 8 - Acle Academy '2'
Year 9 - Alderman Peel High School
One stand-out performance that we are proud to highlight is that of the Year 8 team at Acle Academy. Both Acle teams convincingly won every match to set up an all Acle final, which was won by Acle '2' (photographed above).
"This was a magnificent achievement for our talented team who moved the ball expertly and combined this with quick ball carrying and solid defensive shape." — Neil Hurren, Head of PE at Acle Academy
Year 8 Results
Acle 1 vs Hellesdon 1
35 - 15
Acle 2 vs Hellesdon 2
40 - 10
Acle 1 vs Alderman Peel 1
15 - 0
Acle 2 vs Alderman Peel 2
35 - 10
Acle 1 vs North Walsham 1
35 - 10
Acle 2 vs North Walsham 2
25 - 5
Acle 1 vs Acle 2
5 - 25
---
Special thanks to our partners at North Walsham RFC for working with us to provide this unique opportunity for our students.