Community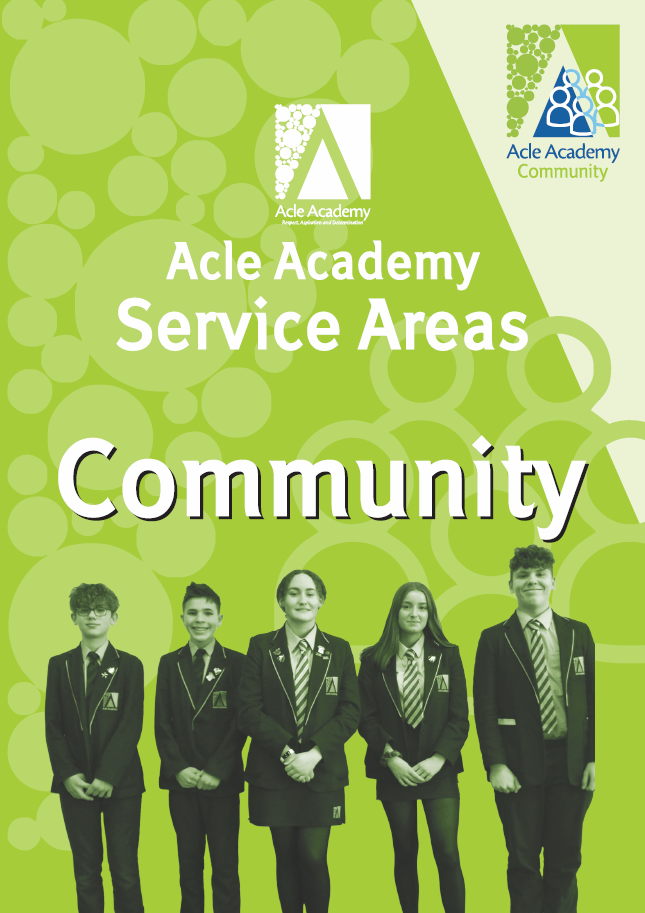 Hi, I'm Ella Gibbs, Head Student and Head of Community at Acle Academy.
Our team of 'Community' prefects aim to increase our sustainability by the time we leave in June 2020 by widening our understanding of the world and why we need to save our planet.
In June 2018, Mr Newstead, as head of 'Community', started up a bottle recycling scheme, that I was a part of, to try and kick-start a revolution throughout the school. Unfortunately, several events led to the gradual reduction of the scheme. However, we can still make a difference. There's a plan called the 'Eco-Schools Green Flag Award' which guides us to completing our goal of becoming an environmentally friendly, sustainable school. The seven steps of the program let us lead the way as prefects, as students and as a school by assessing our own community within school and enabling us to pave our own ecological path. As a sector, we aim to start this memorable path which we hope will be continued for many years to come.
As the Community sector, we will be introducing a recycling scheme with house bins positioned in the foyer with small rewards for the winning houses with the fullest bins. We endeavour to introduce stronger social media links between home and school to celebrate achievements and also send students into feeder schools to ease transition for upcoming students.
Our Community team comprises of myself (Ella Gibbs), Eva Burton, Bob Aldridge and our SLT link, Mr Newstead. If you have any questions or want to get involved, feel free to speak to us or email me at 15gibbse@acle.norfolk.sch.uk.