Equalities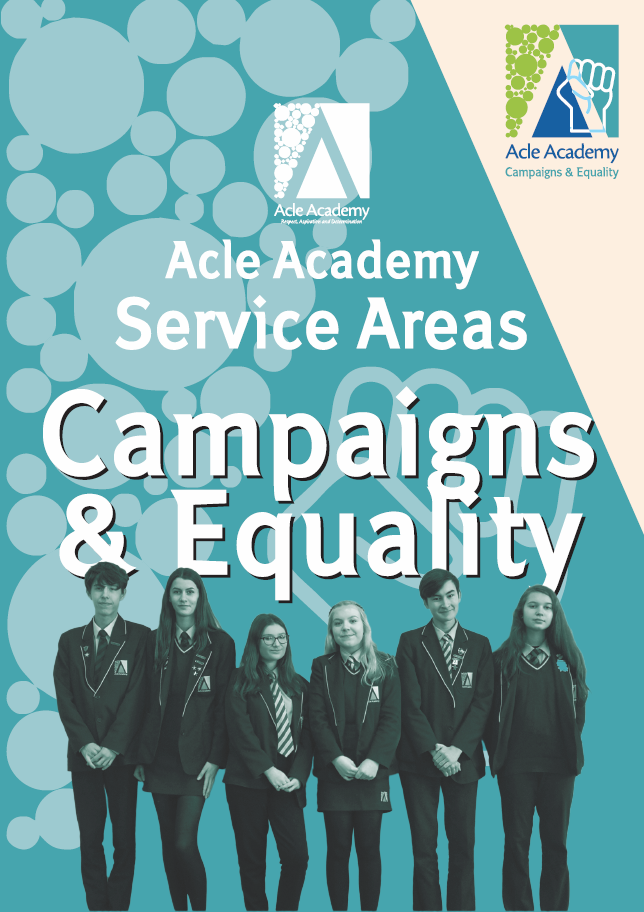 My name is Abbie Cushing and I'm Head of Equalities. Equality for everyone is something as a society we still are struggling with even in the 21st Century.
Stereotypes and abusive comments continue to plague our society, which is damaging for feminism, equality for members of the LGBTQ+ community as well as people of different ethnicities and religions.
As a service area, we are going to be educating people on equality and will be working to prevent negative or insulting comments towards any group of people as I feel it is our job as a school to stop views that are harmful to the growth of equality from entering the real world.
We will also be organising days that celebrate different groups in society such as the LGBTQ+ community in pride month and the power of women on National Women's Day.
If you have any ideas for the equalities service area or want to get involved in anyway, please contact the following people below:
Abbie Cushing (Head of equalities)
Rhianna Diven (Senior prefect)
Charlie Waterman (Senior prefect)
Miss Webb (Staff link)