Wellbeing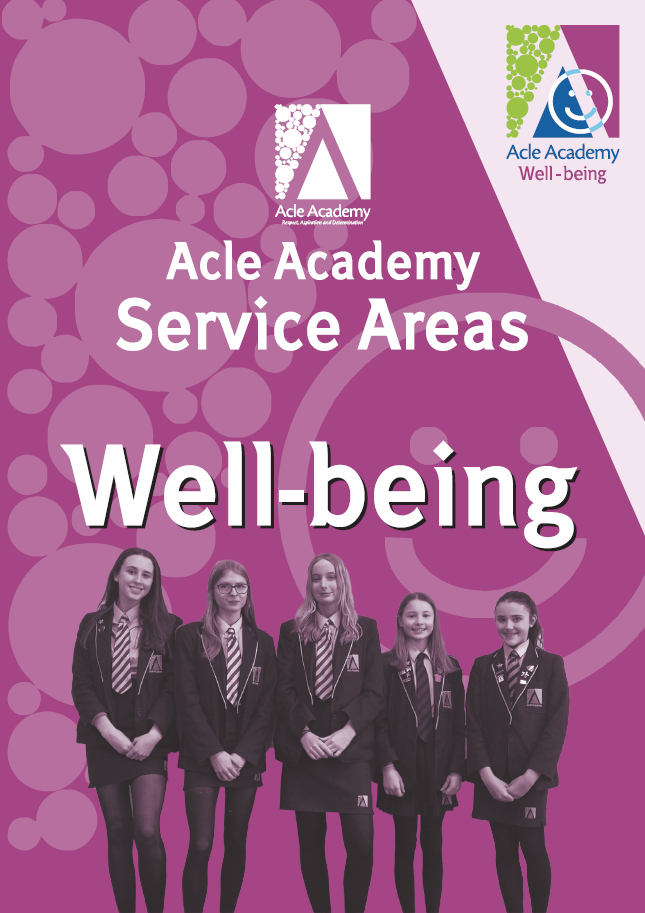 Hi, my name is Melissa Moss and I am head of Student Wellbeing at Acle Academy. I have an amazing team of senior prefects in my service area - Aimee St. John Clarke, Ella Whitelock and Charlotte Kay. Our SLT (Senior Leadership Team) link is Mrs Skarin, and the Wellbeing team includes highly motivated junior prefects from KS3. I hope that this year we can work together to make a difference to the Wellbeing service area.
The main area we plan to develop this year is awareness of mental health around the school. We not only want to broaden the topics of mental health that are discussed around school, but also make sure that all years are receiving information on mental health - not just KS4 students. To help achieve this, I would like to introduce a 'quiz' on the Acle Website, where students can go to receive possible links to places that might be able to help them. This will provide students with a place where they can anonymously and easily find help. Mental health is a topic that is highly important to this year's Wellbeing team and I am excited to make it an important part of Acle Academy this year.
I would also like to develop prefect links in school; in particular, the relationship that the prefects have with yr 7s. Yr 11s can look scary and intimidating to yr 7s, so breaking down this barrier will mean yr 7s are more likely to approach older students with questions or worries and feel more comfortable around school. The plan for this area of Student Wellbeing is to assign yr 11 Wellbeing prefects to each yr7 form so they always have an older, friendly face they can talk to.
The third area of Student Wellbeing I would like to develop would be the transition activities for future yr 7s, so they feel more comfortable and confident at Acle Academy. This will help ensure their transition from primary school to secondary school is as smooth as possible.
If you have any questions or ideas concerning Student Wellbeing, please do not hesitate to get in touch. You can find me at school or get in touch via email:
I look forward to working with the Student Wellbeing service area this year!